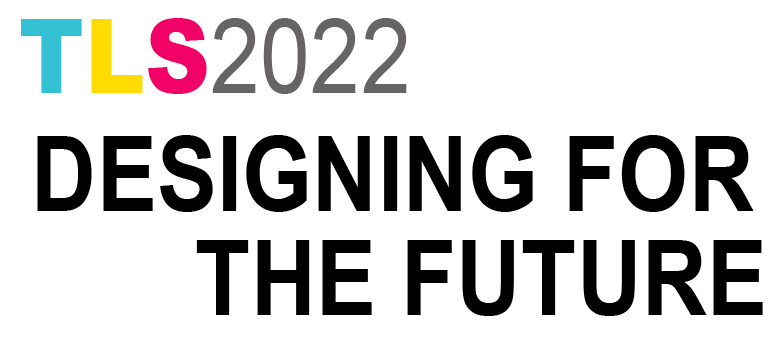 2022 University of Toronto Teaching & Learning Symposium
May 11-13, 2022
Registration is closed. If you would like to attend a TLS2022 session, please contact tls@utoronto.ca.
Welcome to TLS2022!
We are looking forward to welcoming you to the 2022 University of Toronto Teaching and Learning Symposium!
May 11th-13th will mark the 15th time we have gathered as a community for the Teaching and Learning Symposium (TLS). Each previous iteration had a unique focus on an aspect of teaching and learning for our instructors and staff to explore. But the emphasis has always been on sharing research, experiences, ideas and strategies to create an engaging and accessible learning environment, while we connect with colleagues across the University. I am grateful for the many sessions I've attended over the years, the connections I've made and the insight I've gained.
The TLS has always provided a space to reflect on our own teaching and to gain from the knowledge and experiences of colleagues. This is an essential practice in the midst of our hectic lives as we balance research, teaching, outreach, professional development and our non-work life. We need to intentionally carve out moments to pause and take stock, consider where we are and how we might improve any of these aspects of our academic and non-academic lives.
The past two years of the global pandemic have further heightened and highlighted this need. We were faced with extraordinary circumstances and responded quickly and in new and creative ways. We learned (or re-learned) patience and resilience and we supported each other and our students throughout. There have been several times when I'm sure it felt like we were building the plane as we were flying it and we haven't had time to consider what we've accomplished because that plane is still being built.
In this context, and as we celebrate our 15th TLS, we felt that it was the ideal time to put a broader emphasis on reflection, as individuals and a community, both on everything we've learned during the pandemic and throughout our careers. We want to give ourselves the space to consider what we are taking forward, what we are leaving behind, and how this will shape our future.
In order to accomplish this, we are asking TLS participants to challenge themselves and their individual perspectives by working collaboratively using a Design Thinking framework. Whether you are a design thinking expert, or new to this approach, we hope that what we have planned will give you the opportunity to think innovatively about your course design, assessment, and how you support your students in a safe, creative, and collaborative environment. We recognize that it can be uncomfortable to approach familiar work from an angle that may be unfamiliar. Thankfully we have Olivier St-Cyr from the iSchool, an expert on design thinking and user experience, to guide us through this process. We have also provided some information to help you familiarize yourself with the design thinking framework in advance.
Of course, there is also so much more to the Symposium than our opening and closing events. Over the course of three days, you will have the choice of 26 sessions, posters and roundtables. We had hoped to gather in person this year but thankfully we'll still have lots of opportunities to interact and collaborate online. Join us on the discussion forums to continue the conversation.
Looking forward to seeing you May 11th-13th!
Alison Gibbs
Director, Centre for Teaching Support & Innovation
Professor, Teaching Stream, Department of Statistical Sciences
University of Toronto
Design Thinking Activites
About the Teaching & Learning Symposium
The annual Teaching & Learning Symposium is the premier teaching showcase for the University of Toronto. It is also a signature event for the Offices of the President and Vice-President & Provost, and by extension, CTSI. Participating in the Symposium is an excellent way to learn more about the concerns and interests of U of T faculty and is a key window into innovative teaching practices and teaching inquiry across all three campuses. Hosting a concurrent session is a great professional development opportunity and allows you to connect with members of our community in a deeper way.